Get to know us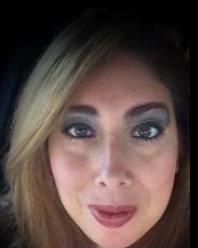 Mrs. Jessica K. Boulos-Director

Mrs. Jessica Boulos joined Little Fountains of Light on January 3, 2013. Mrs. Boulos has worked many years in the field of Christian education and is an active member of her church.
As the Director of Little Fountains of Light Learning Center, she works hand-in-hand with the teachers to ensure every child receives a quality education and the school is held to high standards. Mrs. Boulos holds a Bachelor's degree in Early Childhood Ed., she holds a Florida Professional Educator's Certificate for prekindergarten/primary education as well as the ESOL endorsement.
Currently, Mrs. Boulos is working on her Master's degree in Educational Leadership.



Mrs. Linda Martinez is our school administrator and works side-by-side with the Director and the rest of the Administrative team to ensure the school runs smoothly on a daily basis, while she oversees the development and implementation of school policies and procedures. As the administrator, she forms an integral part of Little Fountains of Light.
Mrs. Martinez has a degree in business administration and has experience running a Christian school, but above all, it is her love of children that drives her. Mrs. Martinez is very involved in her church, Iglesia Fuente De Luz Y Salvacion, there she leads the children's ministry.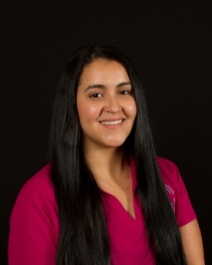 Catalina Jaramillo joined our team on January 28, 2013. She is the Administrative assistant at LFOL and the Infant room supervisor. Catalina has a love for children and shares the love of Jesus with them. Catalina continues to work on her professional development within the field of early childhood education in order to better serve the children of LFOL.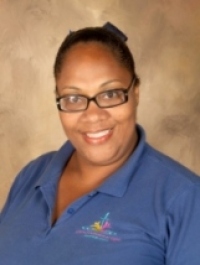 Zorymar Velazquez joined our team on October 8, 2013. She has been one of our lead three year old teachers and is currently the floor supervisor of LFOL.
Zorymar continues her professional development in the field of early childhood education. She is a great asset to our school and a blessing to all of the families she encounters.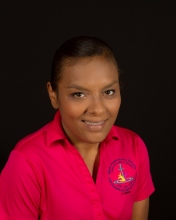 Elisa Davila is an assistant teacher and our creativity conultant, she has a passion for all things arts and crafts. Elisa has earned a degree in Interior design and is proficient in CAD, but her desire to share her creativity with children fueled her decision to change careers and focus on education. She is currently working on her Bachelor's Degree in Early Childhood Ed.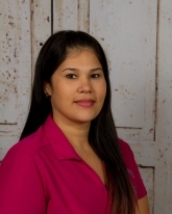 Amarilis Lopez De Jesus joined our school staff in 2015. Ms. Amarilis has a passion for teaching and currently lends her help throughout the center. Ms. Amarilis is our lead infant teacher. She has extensive experience working with children of all ages and differing abilities within a school settings. Ms. Amarilis currently holds a Bachelor's degree in Education and is currently finishing her Masters Degree in Educational Leadership.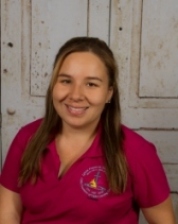 Ms. Mariana is our lead one year old teacher. Ms. Mariana is very in tune to her students and is excellent at helping her students through the transition from the infant room to the ones class. Ms. Mariana's love of teaching and nurturing is evident in all she does. She is a great asset to LFOL.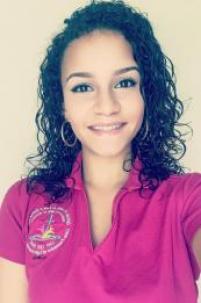 Ms. Pamela Torres is the lead co-teacher of our one's class. Ms. Torres constantly seeks to involve her one year old class in artistic projects that help develop their understanding of the themes presented within the curriculum. Ms. Torres has a love for children which, is reflected in all she does at LFOL. Ms. Torres continues to work on her professional development, in the area of Early Childhood Education at the college level.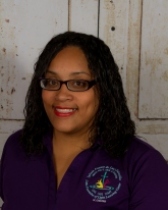 Ms. Abigail (Abby) Velazquez is a lead three year old teacher. Her love of children drives her to continue her professional development to better serve her students. Ms. Abby is working towards earning her CDA credential. Ms. Abigail is a great asset to LFOL. We are happy to have her on our team.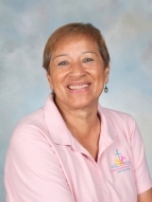 Mrs. Luz Gonzalez is a VPK teacher and has been with the school since 2013. She holds a National Child Care Credential and continually seeks out professional education opportunities and the most current strategies in education to share with her students.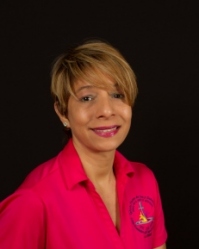 Mrs. Migdalis Gavilan is a vital part of LFOL. She cooks all the meals that are served at the school and ensures the center follows the protocols set forth by the Child Care Food Program. Mrs. Gavilan has her degree in Busines administration and has served in the United States armed forces. Mrs. Gavilan has a love for children and has worked with children for many years.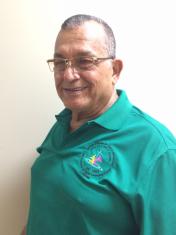 Marcos is our resident maintenance staff person. He holds an Associates degree in education. He and his family are members of Iglesia Fuente De Luz y Salvacion.